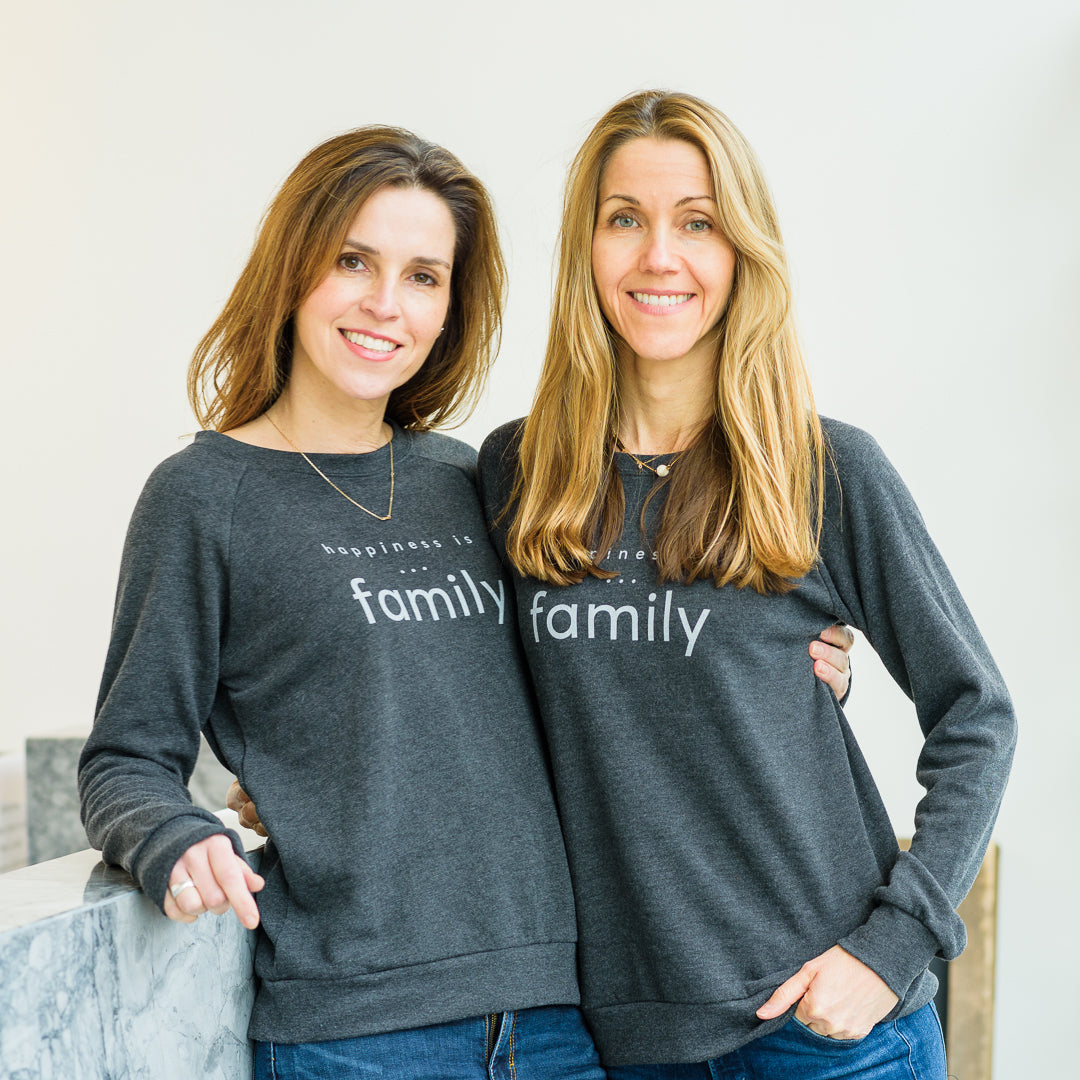 Happiness is...
...Memories
...Siblings
...Family Traditions
...Support
...Laughter
...Children
...Family Holidays
...Grandparents
...Love
...Mom & Dad
Thanksgiving is almost here, and it's a time to be with family and hunker down for some great food and company. However, family, to me, isn't just about my kids and husband. It's not even just about my parents, brother, or grandparents. It's also about my aunts, uncles, cousins, and even those once or twice removed. 

My father's side of the family is one of those crazy big ones where sometimes we still need a history lesson on connections. And as an aside, it also seems not very inventive with names, making it all the more confusing. I am actually the eldest of 13 first cousins spanning a 20 year age spread!

As a group of cousins, I can't say that while we were growing up, we were always the best of friends, but when we each came into adulthood, our fondness for each other and spending time together blossomed. A glass of wine or pint together is so much more fun then milk & cookies (or maybe even ice cream which was always at my grandparents' house)! As the years have passed, we have all become what I would say as quite close.

Family get-togethers are a blast, never short of entertainment and usually leads to stories repeated year after year after year, that still makes us laugh. Beyond any family resemblances, all 13 of us share a love of games and dancing. It's hard to think of a Christmas or large gathering that we haven't played some kind of game! And when it comes to weddings, you can be assured to find us all on the dance floor for most of the night. 

We do keep in touch in our own ways, and naturally, it ebbs and flows. It's all your typical email, phone calls, facebook, or the one on one meetups. Just yesterday, I had lunch with a cousin to catch up and had such a lovely time that we promised to really try and make it a regular visit outside of her clinic (she's my dog's vet!). 

An interesting fact about my cousins is that we all have chosen extremely different career paths.  This makes for a fantastic network of experience, perspectives, and support in anything we do.   In truth, support is something I think we all value, perhaps, the most: we know that a cousin will be there for us in any time of need, no matter how big or small. 

My cousins make me smile when I think of them, and that's happiness.

Oh, and hint-hint to a few cousins...we'd like another wedding soon!

Andrea Armstrong
Chief Happiness Officer
Pods & Pages
Blog: Mayahood Blog
Maya is a local Toronto blogger and stay at home Momma, blogging all about parenting, family-friendly travel, and product reviews. She updates her stories regularly on Instagram so you can follow along with all her daily family adventures! 
Podcast:
#MOMTRUTHS
#MOMTRUTHS is the hilarious and honest podcast from Cat and Nat, the best friend Mom duo from Toronto with 7 kids between the two of them!  
Getaway Dreams
Sometimes a family vacation means having lots of activity and for this time of year the log cabin style 
Taylor River lodge
, in Crested Butte feels like a fitting dream getaway.  Rock climbing, White-water rafting, fly fishing, axe-throwing, hiking, mountain biking, archery, BB-gun shooting, SUP, indoor pool & sauna & spa, and a games room with pool, foosball, darts & ping pong.  No child, teen or adult is likely to get bored. 
Fall Festivities
Downey's Farm Market has been in operation for over 25 years and offers family fun activities all season long. In the fall they're famous for their pumpkin patch, which is a popular spot for families to come and snap photos in front of a beautiful orange sea of pumpkins! 
The Calgary Farmyard runs from Spring through Fall and offers many family-friendly activities! During the fall they are known for their massive 11-acre corn maze, and of course their pumpkin festival. You'll definitely want to spend the day here to take advantage of all the great photo opportunities! 
Happi Bites
Thanksgiving can be a time to indulge, but sometimes it can be great to include some healthier options to bring to the dinner table. We like this plant-based
Pumpkin Cranberry Stuffing
recipe from local blogger and author Nikole Goncalves of
Health Nut Nutrition
!
Photo & recipe from Health Nut Nutrition
Notable Charity
The fall and winter seasons are an exciting time for families to celebrate all the upcoming holidays together, but unfortunately for some, it can also be a stressful time as the holidays are usually very expensive. 
The
Daily Bread Food Bank
 is one of Canada's largest food banks and supplies food to nearly 200 programs across Toronto, and gives those in need peace of mind.  
There are many ways to get involved with Daily Bread Food Bank like volunteering your time, donating food and money, or even starting your own drive. 
live it. wear it. share it.