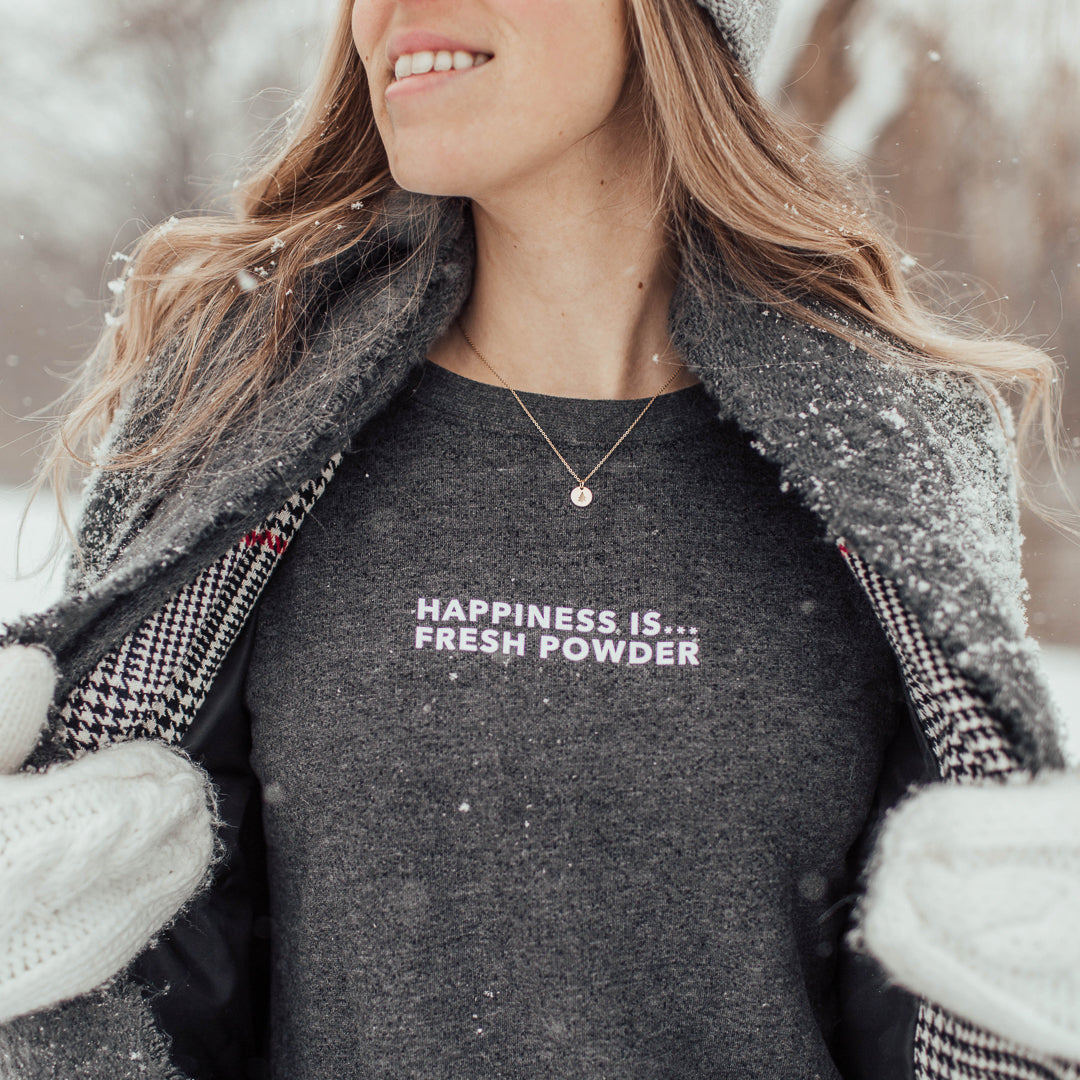 Happiness is...
...A crisp bluebird day
...Fresh pow
...First tracks
...Poutine in the chalet
...Hitting the slopes as the sun rises
...Après
Whether you are an avid skier or just starting out or just enjoy the Après ski vibe, we have all the tips and tricks for you! Here on the Happiness Team, we have grown up on the great "mountains" of Ontario - packed snow, ice, and all, and we love it! But that's not to say we don't love to get out to Western Canada to ski the real mountains whenever we can!
Pods & Pages
Book:
Freedom Found: My Life Story
Known as the god-father to action sports, Warren Miller is skiing's greatest storyteller. Freedom Found follows the late filmmaker's life from his earlier years growing up during the Great Depression to the family, relationships, and days spent in the mountains which ultimately influenced the creation of more than 750 films, several books, and hundreds of published non-fiction stories. Miller passed away earlier this year (Jan 24, 2018) at 93 making this a timely read.
Book
:
Higher Love: Skiing the Seven Summits
Kit DesLauriers made history when she became the first person (and a woman to boot!) to ski off of the seven summits. Higher Love highlights this hero's journey on her quest to do just that. "This candid, fast-paced story shows how inspiration, teamwork, and honouring our true nature blazes the trail to every summit, on or off the mountain" 
Podcast:
The Low Pressure Podcast
Now on to its fifth season, the Low Pressure Podcast is one of the most well-rounded ski podcasts out there - and did we mention, it's Canadian? Interviewing some of the top names in skiing like Canadian Olympic Medalist Alex Beaulieu Marchand, the people who work behind the scenes (photography, film-making, etc), and people who simply dedicate their lives to skiing, the Low Pressure Podcast is the place to find real conversations about all things Ski. 
Getaway Dreams
If you are looking for a back-country skiing experience that will surely not fail to impress, theSan Juan Huts Systems in Colorado is just for you! This series of backcountry huts takes you along the Sneffle Range with over 60 miles of cross country trails and designed for skiers of all levels.


Andrea, our co-founder, and her family have grown up skiing and can recount many fond memories of her trips.  We asked Andrea to name three places of her favourite places and what she felt makes them special.  Her responses (in no particular order):
 
Fernie, B.C. – The endless powder!!!!  It has a very modest base and a bit of a blast from the past feel but on a busy weekend the shortest lift lines we've ever experienced.  It just means more time to spend on those freshly powdered slopes. 

Whistler, B.C. – It's pretty hard not to love Whistler, with heaps of terrain for every ability and a bustling village.  There is also no shortage of Après ski spots!

Jackson Hole, WY – JH was my first out west experience at the age of 16, and I was hooked on the casual Ranch vibe. Add in incredible skiing and scenery, and it keeps me going back.  For those interested, I have not braved the jump into Corbet's Couloir (Dave has), but Blake keeps mentioning he should be old enough now at 13. Gulp.
Happi Bites
There is nothing better than warming up with a delicious Après Ski Cocktail after a day on the slopes! If you like a Vanilla Latte, wefound a cocktail that you must try!
 
Tips & Tricks
When we think big, beautiful Canadian slopes, we often think Whistler, BC. Home to some of the best ski hills in North America, Whistler has 5,000-feet plus of vertical and a combined 8,000 acres of skiable terrain. 

In 1994, Peter Smart introduced a unique ski experience to Whistler -Extremely Canadian. Their mission was to teach adventurous skiers"how to attack the steeps with more confidence and control, but revolutionized ski instruction while they were at it; bringing clients to places and doing things that a traditional ski school wouldn't touch with a ten-foot pole". 

If you are an adventurous skier looking for a ski skill to take you to the next level, or just to have someone guide you or your family through the backcountry, Extremely Canadian is just for you.  Check out all the courses they have to offerhere!
live it. wear it. share it.