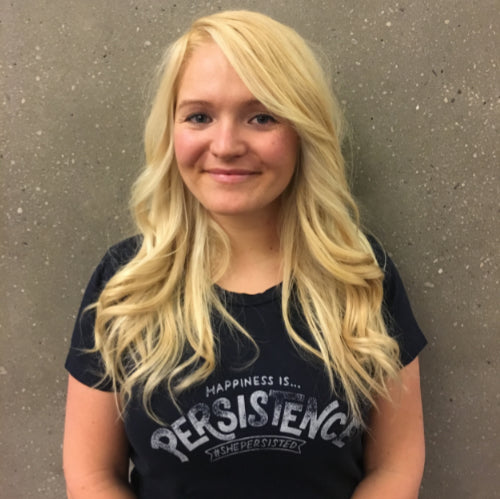 You can't help but get swept up in Mercedes Nicoll's personal brand of positivity. Head over to her Twitter or Instagram accounts (she's @mercedesnicoll), and you'll find the posts of an incredible athlete that radiates a rare blend of pure happiness, true grit, and endless determination. She's candid about the ups and downs of being a competitive athlete and the sacrifices she's made and work she's put into her sport, but, in reading her posts, it's impossible to not feel inspired. 
It's no wonder, then, that Mercedes recently qualified to compete in the 2018 Winter Olympics. She'll be heading to Pyeongchang to bring her snowboarding skills to the South Korean slopes, marking the fourth time she's represented Canada at a Winter Games. 
But the 2018 games were not always a sure thing. After a ruinous crash in practice at the 2014 Sochi Games, Mercedes suffered an injury that left her wondering if she would ever snowboard again—let alone compete. 
With perseverance and persistence, she's trained hard and, once again, earned her place on the 2018 Canadian Olympic Team. We sat down with her before she headed to Pyeonchang to uncover a few of her favourite things.
_______________________________________________________________________
What do you do for a living?
I'm a professional snowboarder
Do you love it? Why?
I do love snowboarding. It challenges me every day and gives me goals to reach for, and I'm able to share and spend time with friends and family while doing it.
Where do you live? What do you love about it?
I live in Whistler, BC. I love it because of the mountains, the seasons, the community, my family, and my friends.
Where is your happiest place in the world?
Happiest place in the world for me is with friends and family, so wherever they are.
What's yourfavourite song these days?
It's hard to choose, but I do like "C'est La Vie" by Bobby Bazini.
What movie could you watch over and over again?
 Dirty Dancing, but at the moment Valerian.
Do you have an app you can't live without?
Just one!? Probably Twitter to keep up to date with the news, but I also love Instagram, Snapchat, and Spotify.
What's your favourite food or meal of all time? 
Sushi!
What is your favourite outdoor activity(ies)?
Snowboarding, swimming, biking, walking, jogging.
What's yourfavourite indoor activity?
I'm a fan of gym time.
What talent or skill do you have that would surprise other people?
Most people don't know that I love to paint, so art might be my hidden skill.
What are your words to live by?
"Sometimes good things fall apart so better things can fall together."
-Marilyn Monroe
Are you a dog lover or a cat lover, or do you have anotherfavourite animal?
Dog lover! I grew up with pugs.
Which do you prefer: Mountain or Beach? 
BOTH!
Please fill in the blank -  Happiness is…
Sharing moments with family and friends.    
When are you at your very happiest?
When I'm surrounded by people I love.
Go, Mercedes! We can't wait to cheer you on!
Have someone you think would be perfect for The Happiness Files? Email us at info@happinessisinc.ca. Stay Happy!