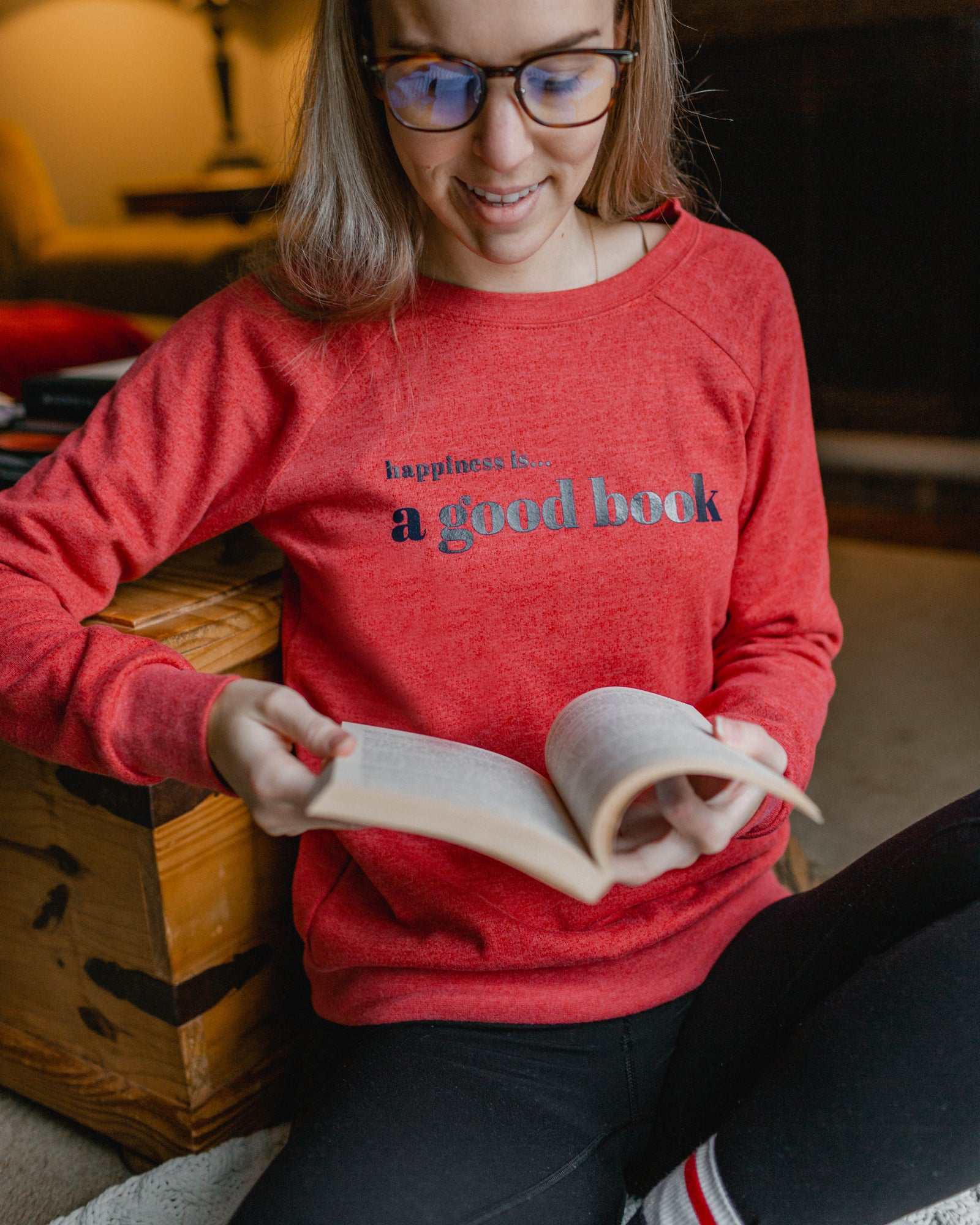 Happiness is...
...The Classics
...Page Turners
...That New Book Smell
...Cozy Reads
...Laughter
...Tears
...Just One More Chapter
...Your Favourite Series
...A Great Ending
Introduced to me by a mutual friend, Janet joined the Happiness Team not long after we launched. We shared the same values but with different personalities and perspectives. It's a great thing to have in a business partner, and so we made it official about a year after the passing of my grandfather. What is so unique is that Janet and I both have husbands named David, and both have brothers named Gordon. How many business partners can say that??!! 
In the spirit of the gift-giving season and to kick off this newsletter on books, we thought we would ask the Daves and Gords for a few recommendations.
Andrea Armstrong
Chief Happiness Officer
The Daves and Gords Book List
1. What is your favourite book of all-time?
Dave Armstrong: Barney's Versionby Mordecai Richler
Dave Mackay: Let my People Go Surfing: The education of a reluctant businessman  by Yvon Chouinard
Gord Woods: A Prayer for Owen Meany by John Irving
Gord Cudney: The Count of Monte Cristo by Alexandre Dumas
2. What is your favourite read this past year?
Dave Armstrong: Brother by David Chariandy
Dave Mackay: Shoe Dog: A memoir by the creator of Nike: by Phil Knight
Gord Woods: Deep Work: Rules for focused success in a distracted world by Cal Newport
Gord Cudney: Grant  by Ron Chernow
2. What book are you hoping to receive under the tree?
Dave Armstrong: The Shape of Family by Somaya Gowda
Dave Mackay: Barbarian Days: A surfing lifeby William Finnegan
Gord Woods: The Obstacle is the Way: The timeless art of turning trials into triumph by Ryan Holiday
Gord Cudney: Trudeau: The education of a Prime Minister by John Ivison
Book Clubs
Being part of a book club can be very insightful, enriching, and just plain fun. But not everyone is located close to friends that share a similar passion or interest. You may have come across Goodreads to browse and discover new books, but what you might not have realized is that it also has communities of book clubs. Here you can find online book clubs that might be targeting reads on critical social issues like equality, to those that are following a pop culture reading challenge. For those that love Oprah's book recommendations, there are groups for that too! 
Getaway Dreams 
The Library of Trinity College - Dublin, Ireland
This library began with the founding of Trinity College in 1592. In 1661 Henry Jones presented it with The Book of Kells, its' most famous manuscript. It is also the permanent home of the Brian Boru Harp, which is a national symbol of Ireland. The library is full of beautiful architecture and pieces of art for those visiting to browse and photograph.
The NoMad Hotel in New York City is a luxurious and oh so cool hotel, with views of the Empire State Building. A unique feature is the hip Library Louge, which is a fully curated, two-level room connected by an original spiral staircase imported from the South of France. Filled with a wide variety of books for all to read, it's an excellent place for guests to nibble and enjoy a cocktail or two. 
Notable Charity
The Indigo Love of Reading Foundation is dedicated to putting books in the hands of Canadian children. The goal of the foundation is to supply underfunded school libraries access to books and supplies. Above all, they want to inspire a love for reading in young school children all across Canada. To date, the foundation has funded more than 3,000 high-needs elementary schools and committed $31 million of funding since 2014.
live it. wear it. share it.